Unka

is
a Coworking Space

Unka is a coworking space in Budapest, Hungary, that currently has about 8 comfy places to work 👩‍💻 in safe distances from each other 🔛, 2 standing desk shelves 🕴, 1 large desk with a whiteboard 🧑‍🏫 for meetings and such, one tiny 🐜 room for calls or meditation, good wifi, a kitchen with batch brew coffee ☕️, hot tea 🍵 and cool water 🧊, ample hand sanitizer 🧼, and some plants 🌿.
How do I book?
We are currently in "bookings only" mode, so please drop us an email before visiting! You can check our pricing page for details. We also have some booking conditions to stay safe - TLDR: We only accept bookings from wonderful fully vaccinated people.
Where is
Unka

?

You can find us in the Palace District of Budapest, our address is Vas utca 7, 1088. We are hiding behind the black iron door, to the right from the main entrance. We have very steep stairs, where you should mind your head when you come visit us.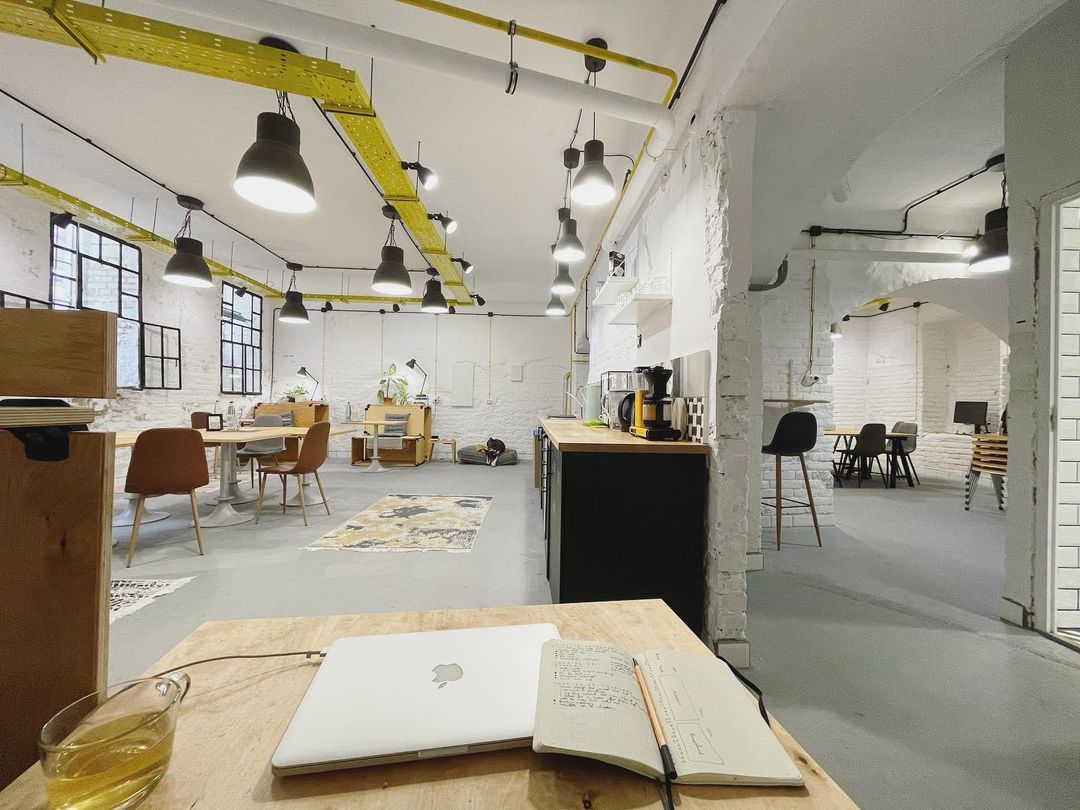 What can I do at
Unka

?

Come and work for a few hours 👩‍💻, check your emails in peace 💌, go through the photos you took 📸, get some writing done 📝, draw something 🦒, learn something 🎓, drink plenty of water 🚰, wash your hands often 🧼, and refill your coffee ☕️.
Is there more?
If you are curious about the future of UNKA and our upcoming events, and we will reach out when we have something exciting to share:
You can also follow us on Instagram for updates and cute dog content.